RPL Volunteer Programs
Your opportunity to help create a stronger community
 
Teen Volunteer Programs
If you're a high school student who's interested in working with children (and having fun), RPL can help you get started.  Join our Reading Buddies, French Reading Buddies, Math Buddies or Maker Buddies Programs. You'll be paired with a "Little Buddy"(grade 1-3) to practice reading, do math problems or to do science and technology activities.
Interested in working with older adults? Volunteer for Tech Buddies and teach someone how to use a smartphone, tablet and more!
The Teen Volunteer Programs are offered at branches across the city. We'll help you find the best fit for you!
*Please note: This volunteer opportunity is for High School students.
Literacy support
If you love meeting new people, consider tutoring!  You don't have to be a teacher to be a tutor.  If you have two hours a week and a desire to help others, our Literacy staff would be happy to hear from you.  We'd like your help with:
Literacy Skills: reading, writing, listening and speaking
Basic financial literacy, and
Adult literacy for employment
Requirements:
Completion of grade 12 or equivalent
Two letters of reference
Criminal record check
Complete a volunteer tutor training course (provided by RPL)
Be willing to commit to at least three months
Homework Help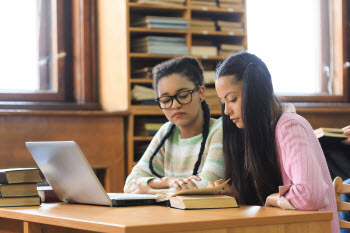 Help Grade 4 to 12 and GED students with homework, and support student success! Subjects include:
Math and Science
English Language Arts
Social Sciences
Requirements:
University degree or equivalent
Criminal Record Check
Time Commitment:
Once a week, 1.5 hours each session
The program runs from mid-September to mid-June
Career Coaching
Share your job hunting and career development skills!  We're looking for volunteers to provide one-on-one consultations on the following subjects:
Job searching skills
Resume and cover letter writing
Interview preparation, and
Career-specific questions
Qualifications:
Fluent in English (including good knowledge of English grammar and spelling)
Strong facilitation, communication, and interpersonal skills
Knowledge of Saskatchewan employment trends and resources
Requirements:
More than 3 years full-time work experience in the same career field (e.g. retail, HR, hospitality, finance, IT, etc.)
Resume, including education background and employment history
Criminal record check
French Conversation
Help our community members become multilingual! We are looking for French speaking volunteers who can help beginner to advanced level communication groups.
Requirements:
Completed at least grade 10 or equivalent level of education in French
Time Commitment: 1.5 hours, once a week
Criminal Record check
Interested in volunteering?
For general inquiries, contact volunteer@reginalibrary.ca
Please fill out the form below or submit a printable form.
Please note all fields are required(*)